Flexible working is changing the traditional office landscape, and agile businesses are now developing ways to save costs whilst accommodating the changing expectations of their work forces.
What is remote working?
Remote working is when employees carry out their duties away from the office. In the past this was mainly a perk limited to senior management and 'on the road' sales teams. These days remote working is a working style that allows professionals to work outside the traditional office. It is based on a belief that work can be successfully executed from anywhere – not just from within the office.
What is required to remote work?
Fast reliable internet and cloud connected technology provides employees with the platform to work from home, the same as if they were in the office.
Cloud services such as Microsoft Office 365 can be used to ensure teams are fully integrated when working remotely. Microsoft's cloud solutions ticks all of the boxes required for 'anywhere working' and complies with legislations around email and data security.

Unified communications (UC) is a term used for the integration of features such as instant messaging, voice, audio and video conferencing. Using Voice over Internet Protocol (VoIP) telecoms with UC and computers running Microsoft Office 365 allows teams to collaborate in real time, working as if they are all at the same location.
Why should companies offer remote working?
Working remotely benefits employers, with less office space required and workers, who obtain greater flexibility. Talented professionals want positions that can offer flexible working, and studies show that companies who provide flexible working retain their staff for longer.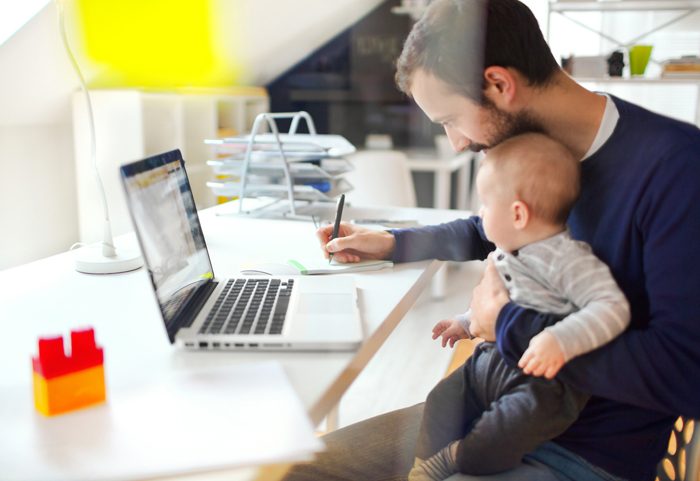 There are multiple benefits for companies and employees who are allowed to work from home. However, it is important to save work spaces for when remote staff work from the office. It shouldn't be forgotten that some of the best business decisions and insights come from office hallway discussions, meeting new people, and impromptu team meetings.
Summary
Remote working and strong business cultures are built on trust for employees. Offering the flexibility of working from home can signal confidence in individuals and help to empower teams. Releasing people from their office desk can help to cultivate a happier and more productive work force.
Whilst remote working is not going to work for all organisations, offering occasional days for people to work from home or from remote sites can make for happier employees who are better workers.

Fentons has always advocated a mix of remote and on-site working. Each member of our team is set up to work from home when they need to, and one of our engineers works from home on a permanent basis, only visiting the office each fortnight to meet and catch up with the team in person.
A common misconception is that remote working is expensive to set up but its actually a cost-effective investment that improves team morale and overall productivity.
If your business has an interest in secure remote working solutions, please contact us for a free, no obligation consultation.