Businesses need to protect against a plethora of risks that include fires, floods, cyber attacks and theft as well as power failures and internet faults, any of which can have a detrimental effect on a small business. To minimise the risk and downtime of one of these major incidents a business needs to have plan for recovery, this plan should be in the form of a Business Continuity Plan (BCP) and a Disaster Recovery Plan (DRP).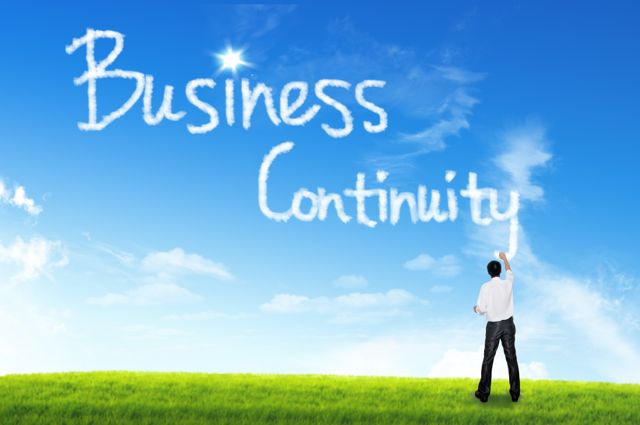 A BCP is a set of plans and activities that detail how a businesses critical operations will return to function in the event of a serious disruption. Whereas a DRP is a document that concentrates on the procedures needed to protect and recover a businesses IT infrastructure in the event of a disaster. Regular disaster recovery tests should take place to ensure an effective DRP is in place.
It is thought that 37% of businesses have no continuity plan which is a surprising statistic when you consider organisations with a plan are far more likely to survive the effects of a major incident than those that don't have one.
A Business Continuity Plan should address all requirements that are essential to keeping a business running. It should ensure that disruption to customers and employees are kept to a minimum and that any failure is managed before it develops into a disaster. Due to internal processes and procedures it is important that departmental managers are included in the design and creation of an organisations BCP to ensure all roles and responsibilities are understood. Test simulation of the plan should be made to ensure all business critical functions are included.
Fenton IT are constantly evaluating products and services that have been designed to recover from major incidents as well as prevent against them. The following solutions are ones we recommend every business has in its IT arsenal:
Disaster Recovery Protection
Uninterruptible Power Supply
Power failures can hit at anytime in the form of blackouts, spikes and power surges. Installing an Uninterrruptible Power Supply (UPS) on your business network will provide emergency power and a graceful shut down for essential IT hardware including computers, servers, routers and switches.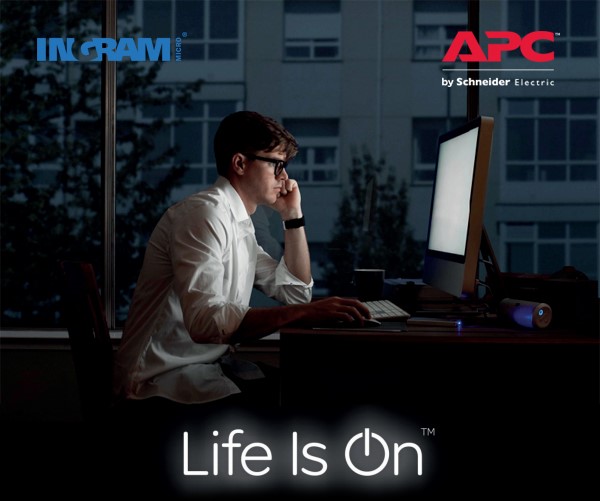 Upgrade to Microsoft Server 2012
The latest Microsoft server operating systems has been designed for business continuity and disaster protection, offering advanced visualisation, online replication and greater redundancy in the event of hardware and software failures.
Virtualised Servers and Cloud Backups
Now a days virtual server solutions can be stored in multiple locations at once offering instant data and service recovery in the event of a disaster. Cloud Disaster Recovery backups are now industry standard and low cost. Cloud DR backups ensure data is stored on premises and online throughout the working day.

Cloud Email Services
Every business depends on email, having it stored in a cloud service such as Microsoft Office 365 ensures it can be accessed from anywhere at anytime. Cloud email places the responsibility of email disaster recovery and protection on Microsoft who spend millions of dollars ensuring global server replication guarantees constant email availability.
Unified Threat Management and Managed Anti-Virus Protection
Business continuity and disaster recovery plans should include defenses that prevent a virus attack with a plan of action to quickly recover in the event of an attack. The best solution for the prevention of virus infections is a Unified Threat Management device (UTM) such as Dell SonicWALL TZ or NSA. This type of hardware device protect a business network at the internet gateway, scanning packets of data before they even enter a network.
Anti-virus software should be installed on all computers to manage and control the spread of a virus. Anti-virus should be considered mandatory and not an option for business networks with disaster recovery protection.

Disaster Recovery Plan
A well written disaster recovery plan should be easy to follow and include all information required to restore an organisations key IT services. It should include;
Emergency contact details of internal and external contacts required in the event of a disaster
Specific recovery steps required for all common types of disaster that are likely to effect IT
Details of backup strategies with recovery steps and options
Most importantly a disaster recovery plan should be a work in progress, it should be regularly updated and tested at least once a year.
If your business requires further information on Disaster Recovery plans or you would like to know how to improve your Business Continuity, contact our help desk of experienced IT consultants for more information.