Office for Mac 2016 has finally arrived. It was launched on Thursday 9th July 2015 and is currently only available to Office 365 subscribers.
The standard release date has been set for September 2015.
Each Office software product has a number of new features that include more focus on co-authoring and collaboration with greater unity across multiple platforms.
Upgrading to the latest edition is highly recommended for any business with Mac's and active 365 subscriptions.
Those without an Office 365 subscription either need to subscribe or wait until the software's general release in September 2015.
Detailed below are some of the high level improvements included in the latest release: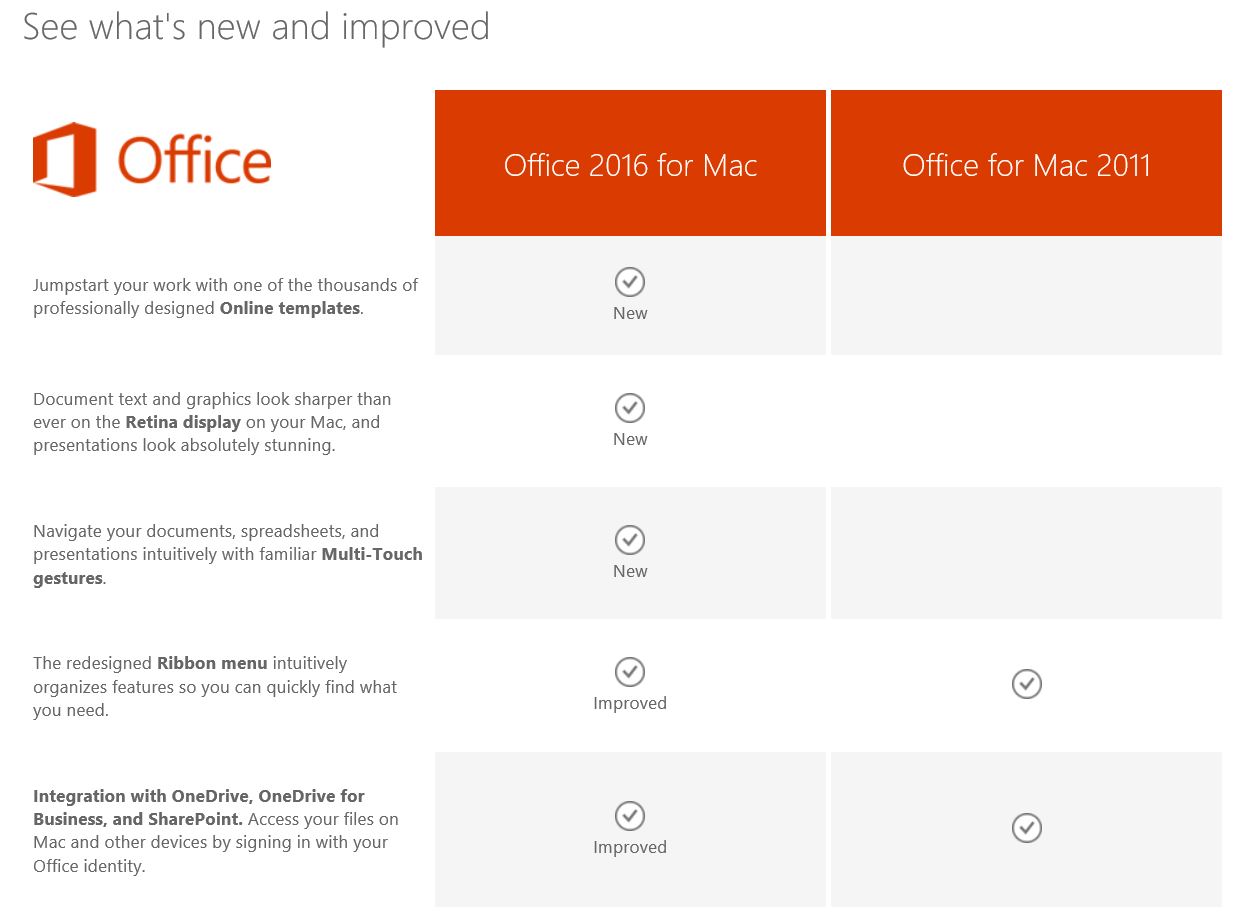 How to obtain the latest version?
If you're already an Office 365 customer – on your Mac, browse to your Office 365 account page sign in and follow the installation instructions
Otherwise, go to office.com/mac or buy an Office 365 subscription from your local reseller
For more information, you can find details of the latest version from Microsoft.
New editions are released every few years and come with new security and performance features.
Fentons are business IT specialists and experts in Windows, Office 365 and Mac IT support.
Contact our team of qualified engineers for friendly, professional advise.