We're proud to announce that our business founder, James Fenton, has become a Microsoft 365 Certified: Modern Desktop Administrator Associate.
A Modern Desktop Administrator Associate must pass examinations to attain this highly respected accreditation. Achieving this qualification demonstrates the ability to deploy, configure, secure manage and monitor devices in a modern business environment.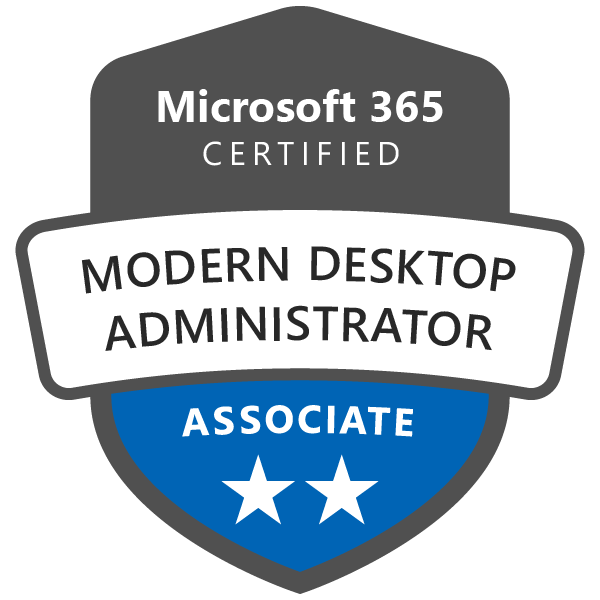 James is already using these skills on projects for customers moving to Microsoft Cloud Services. James is now studying towards the Microsoft Enterprise Administrator certification, one of Microsoft highest qualifications; we wish him luck!
Microsoft 365 is a different set of subscription plans to the Office 365 plans. Microsoft 365 for business brings together the best-in-class productivity of Office 365 with simple device management and security to connect people and information in an intelligent new way.
As detailed on the Microsoft website; partner-assisted installation is the recommended way to deploy Microsoft 365 Business. Partners like Fentons are well-equipped to help you understand your options and make the best recommendations for deploying 365 Business in your organization.
If your looking to improve your business IT security, cyber security, productivity or IT flexibility, contact Fentons for a free, no obligation, consultation with a qualified Microsoft expert.