Last week Microsoft confirmed that Windows 10 will be released on 29th July 2015 as a Free Upgrade to those on Windows 7 and Windows 8.1. Insiders who have been testing the new OS in beta for the last few months will also receive the free upgrade.
Microsoft is hailing W10 as the 'best Windows ever'! So we've been putting the new OS through it's paces and investigated whether it's worth the free upgrade…
W10 is Microsoft most important operating system since their last century release of Windows 95. It offers a new way of working across multiple devices and includes a completely new upgrade model.
Windows 10 – How to Upgrade
The free upgrade will come via a 3GB download. This will be an easy install for any Windows 7 or 8.1 computers that are not managed by a server network enforcing WSUS.
If your computer isn't on a server network and you want W10, simply run a manual 'Windows Update' to receive a 'reserve a free copy of Windows 10' notification. If the notification doesn't appear, consult this article for more information.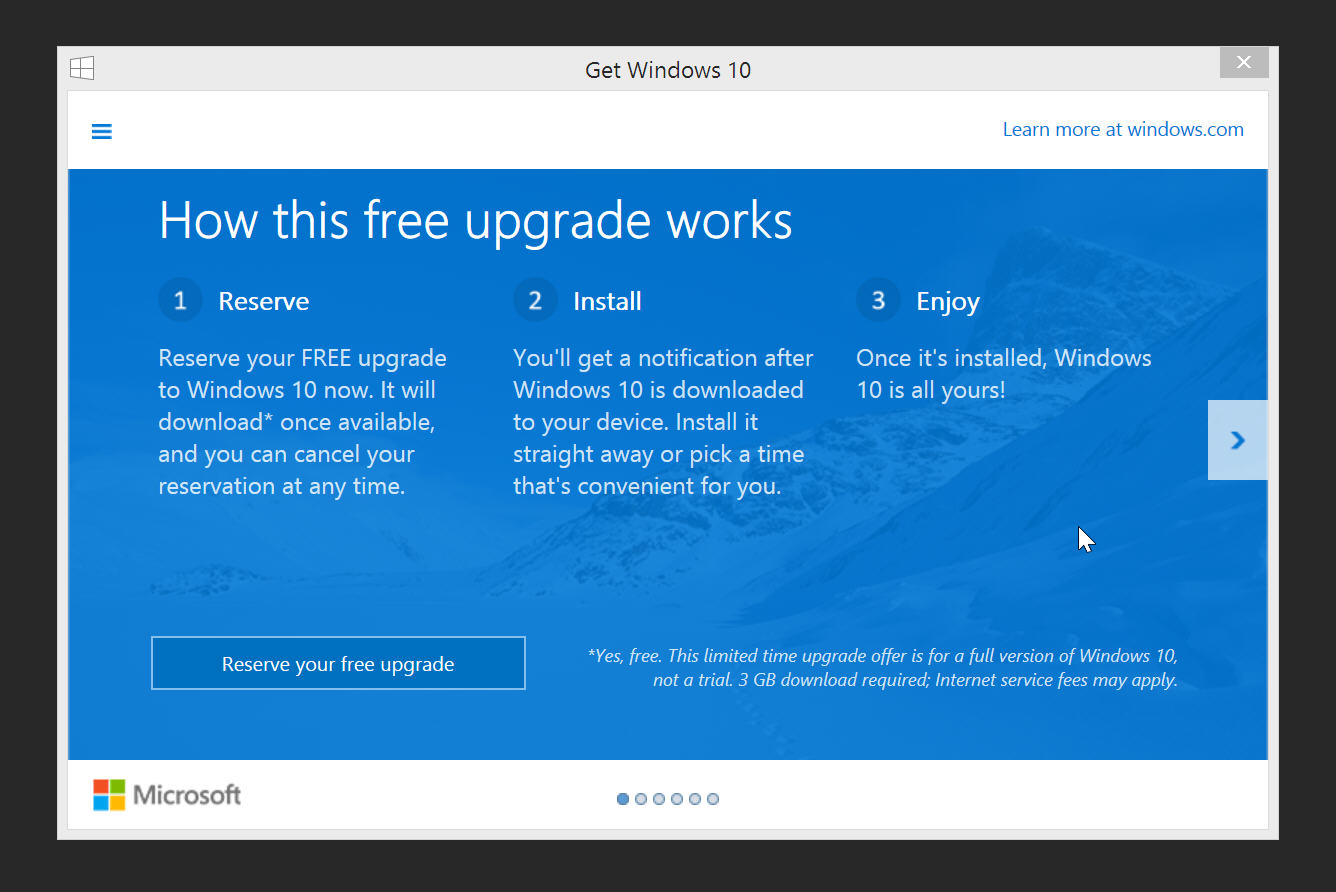 Microsoft have marketed W10 as a seamless upgrade but we'll have to wait and see how that pans out for users in early August.
Windows 10 – Hot New Features
So is Windows 10 worth the free upgrade? Well after a lot of prodding and testing we think Yes! In fact 100% YES! Why? Because it's the lightest, most secure, feature-rich operating system around!
We've chosen 5 hot new features that make it well worth taking the time to upgrade:
1. Goodbye Passwords
A new technology called 'Windows Hello' can identify and log you into Windows using biometrics. This uses an iris scanner or fingerprint reader much like Apples 'Touch ID' technology, making it much faster and easier than typing passwords. Another new feature is something called 'Passport' which uses your Windows identity to authenticate against websites and applications. Passwords will still be around but anything that can speed things up whilst remain secure is good news for most users!
2. New Edge Browser
IE always gets a new edition when Microsoft release a new Windows OS but not this time! Welcome 'Microsoft Edge' a new faster, more secure and lighter weight browser that is going to take the browser world by storm!  It's clean, fast and fresh – so far we cant fault it!
3. Advanced New Start Menu
It's back and it's bigger and better than ever! Once you use the new advanced start menu in W10 you'll wonder why they ever took it away!?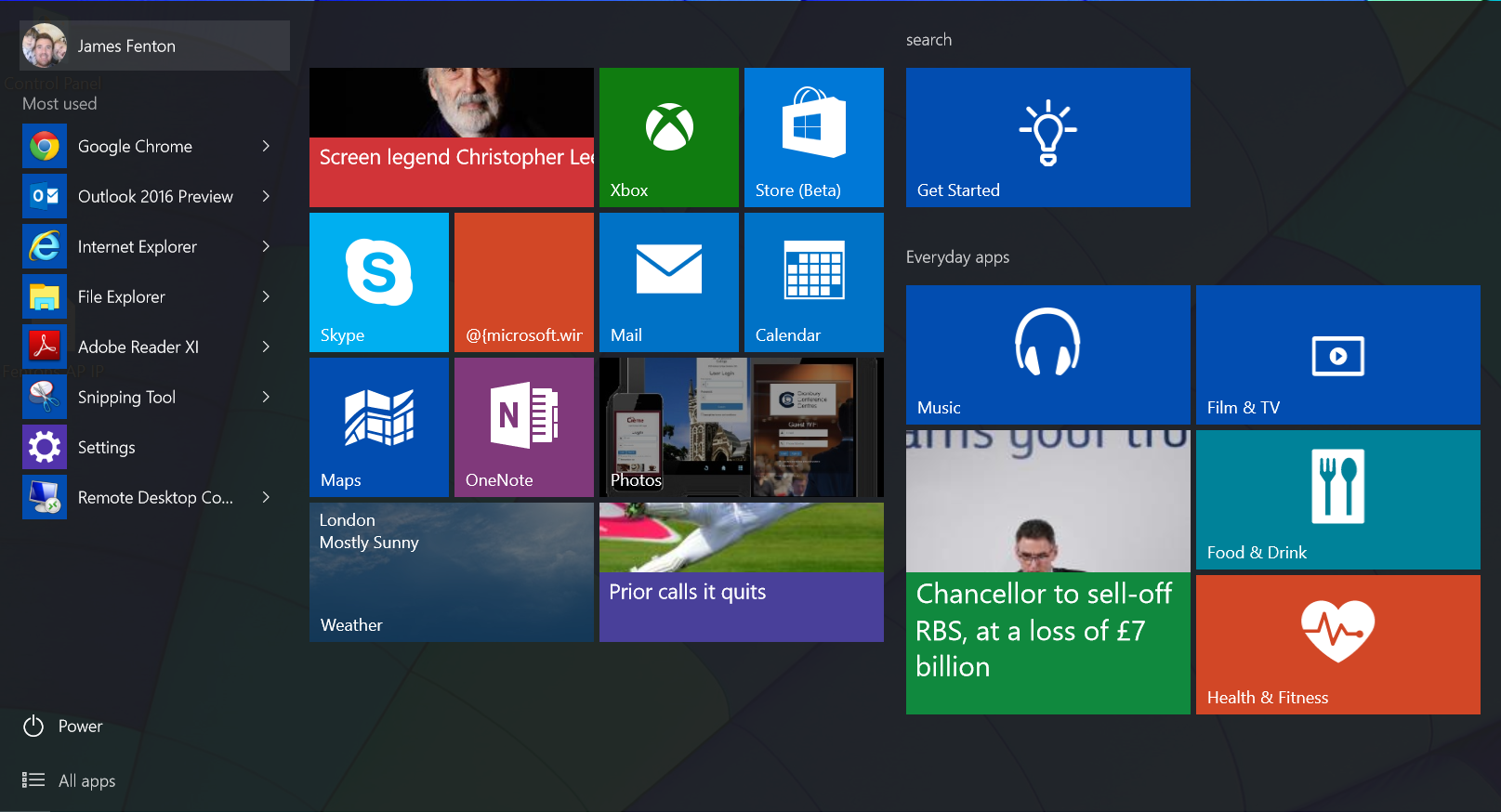 4. Multiple Desktops and Advanced Snapping of Windows
W10 lets you set up multiple desktops, each with its own Window and application. This is great for users than need to set up specific monitors for different work spaces. Windows 7 brought in Aero Snap where you can equally display multiple Windows by dragging them to the edge of the screen. W10 takes this another step further by displaying a task view style preview when you drag into the corner or side of the screen – very useful when you need to view multiple apps on the same screen!
5. Cortana- your digital virtual assistant
Cortana is Windows answer to Siri, it's W10 digital virtual assistant! It can be set to always listening mode so you don't even need to click buttons to ask it questions.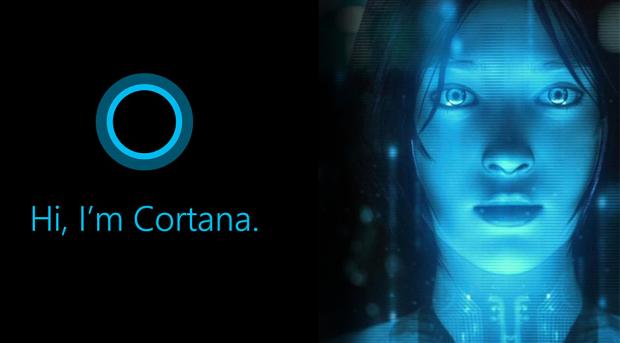 An exciting feature is applications can integrate with Cortana allowing software functions to be controlled by voice! This is likely to lead to emails constructed and sent by voice… so we can finally say goodbye to that keyboard induced RSI!
These are just a few of the new features W10 has to offer. So unless you're very Anti-Windows, you'll agree W10 is definitely worth the Free upgrade!
If your business has questions about Microsoft Windows 10 and it's July 2015 upgrade process, please contact our team of friendly engineers for more information.