Here are 7 tips to help improve your business network security.
1. Use a business-class hardware firewall
Hackers will try to use open ports to gain access to vulnerabilities on your network.
Use a business-class firewall that locks access to your network and mitigates the risk of attack.
We recommend replacing your basic router with a SonicWALL network appliance. These include a sophisticated firewall designed to protect your business network security.
2. Password protect your firewall
Router come preconfigured with basic login credentials, always change these and where possible, enable 2FA.
It's possible to identify the brand of router a business is using and the find the default username and password.
3. Lock down IP addresses for improved business network security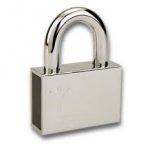 Most small businesses use DHCP, this is a simple and automatic way to set up a network. It's also an easy way for an intruder to connect a device on your network.
Use MAC filtering to assign an address to your network devices and help prevent unauthorized access to on your network.
4. Use a network monitoring solution
Network monitoring systems detect and report connection and device security. When a failure is detected and alert is sent by email or phone to notify you.
Monitoring can be carried out by internal IT staff or managed by an IT support company to monitor all business systems 24/7.
5. Use an Intrusion Protection System (IPS)
An IPS examines network traffic to detect and prevent vulnerability exploits.
Using rules and policies, this can provide an automatic barrier. If a packet is deemed malicious it will block traffic coming from that IP destination or port.
This used in conjunction with a decent firewall can help prevent malicious packets flowing around your network.
6. Use a Web Application Firewall (WAF)
Subscription based applications help protect business network security against web based threats.
A web application firewall can provide a dynamic database of known threats to ensure it is constantly updated.
Web application firewalls also help address compliance requirements for the Payment Card Industry Standard (PCI DSS).
7. Use VLAN's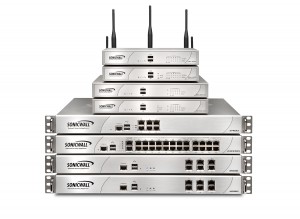 Most business-class routers can be configured to provide VLANs (Virtual LANs).
VLAN's can be used to segregate company networks depending on business needs.
For example, separating the finance department from other company departments can restrict the flow of sensitive traffic.
VLANs can be configured to provide complete control and help prevent malicious attacks.
For more info on business network security, contact us  We're always happy to help!